A boiler will warm your home quietly, evenly, and efficiently.
If your current boiler isn't working as well as you'd like, or you're considering a new boiler installation in your home in the Glastonbury, CT area, then it's time to call a local boiler contractor who's both professional and reliable. Luckily, that's as easy as calling Degree Heating & Cooling,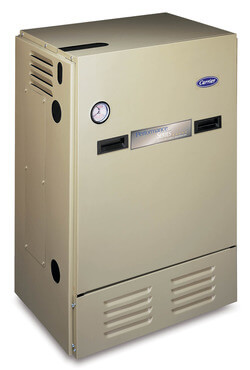 When you choose us to help you with the boiler services you need, you can feel confident knowing that we'll provide you with a boiler solution that has been custom tailored to meet your needs. At Degree, we always strive to offer our customers the best possible solution – and because we've done so successfully over the past 20-plus years, we've also earned a reputation for doing the job the right way.
We've built our business on providing our customers with the best names in boiler equipment, as well as optimal service. If you need boiler servicing such as boiler maintenance or emergency boiler repair service, we have the tools, the equipment and the experience needed to keep the boiler in your Glastonbury, CT home running smoothly all year long. Or if you're looking for a new boiler installation, we offer a complete lineup of boilers and we'll help you find the perfect one to keep you and your family warm, no matter how chilly the weather gets outside.
Contact Degree Heating & Cooling
Need more information or ready for a free estimate? Call Degree at (860) 633-6122 or complete our short form below and a representative will contact you.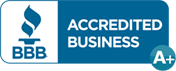 Degree Heating & Cooling review scores as of 6/14/23
"Prices, Professionalism, Expertise and Customer Service are the Best I've Seen Around"

I wouldn't even consider using another company. As a home owner, I've been doing business with them since I moved to CT 8 years ago. Their prices, professionalism, expertise and customer service are the best I've seen around. Mr. John Arcari has helped us with every heating or cooling issue we've had with this house. I strongly recommend them!
- Gabriel P. | Local Resident and Google Reviewer
Highly Qualified Technicians Providing Trusted Service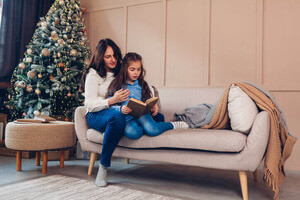 At Degree Heating & Cooling, we're factory authorized dealers and the trusted service company for many of the top brands in the home comfort industry. Our team members attend professional training classes throughout the year, and many of our highly skilled technicians are NATE-certified. We work with you to provide you with the very best boiler services possible for your Glastonbury, CT home, and we take great pride in your complete satisfaction – in fact, we never consider the job finished until you're entirely happy with the work we've done for you.
When you're experiencing a boiler concern in your home, there's no need to worry– count on the experts at Degree Heating & Cooling. We want to provide customer satisfaction and improve your comfort, and we'll do whatever it takes to help you with your boiler needs.
Degree Heating & Cooling is pleased to provide complete boiler services throughout the Glastonbury, CT area
When you choose Degree Heating & Cooling for the boiler needs of your Glastonbury, CT home, you're getting a full-service boiler contractor who offers a comprehensive listing of boiler services and products to meet your needs. We're pleased to provide you with professional services that are sure to help you and your family enjoy optimal comfort all winter long, including:
Do you need professional, reliable boiler maintenance for your Glastonbury, CT home? Then you should know you can count on the professionals at Degree Heating & Cooling. It is our goal to provide you with the best boiler maintenance possible for your home. We assure you that we'll provide boiler maintenance that will keep your boiler running efficiently and safely all winter long, no matter what make or model you currently have installed in your home.
At Degree Heating & Cooling, it's a top priority that our Glastonbury, CT customers stay both safe and comfortable. That's why we're pleased to offer complete boiler repair services, which include expert repair of all makes and models of boilers, 24/7 availability, emergency repair service, and preventive maintenance programs to help reduce service emergencies. Our professional technicians have been trained in all aspects of boiler repair and can get your boiler system back up and running quickly.
If the boiler in your home is more than 15 years old, it probably isn't as efficient – or working as well – as it should be. If it's time to install a new boiler in your Glastonbury, CT home, then count on Degree Heating & Cooling to perfectly meet your needs. We've been helping people with their boiler installation needs for over 30 years, and you'll see that we proudly offer the best quality, most efficient boiler systems available on the market today. Our professional salespeople and technicians will work with you to increase your comfort level and provide exceptional service as well.

Whether you need to repair, replace or maintain the boiler system in your Glastonbury, CT home, you can trust Degree Heating & Cooling for professional results.
Call us today at (860) 633-6122, and one of our friendly associates will be happy to assist you with your boiler needs.
Click here for a list of many of the areas in which we regularly install & repair boilers:
Heating Systems Typically Fail On the Coldest Days of the Year

Don't wait. Submit a request through our online form or give us a call. We'll help you find a solution that's right for your home and your budget.