Carrier UV Lights Will Help With Mold and Mildew Problems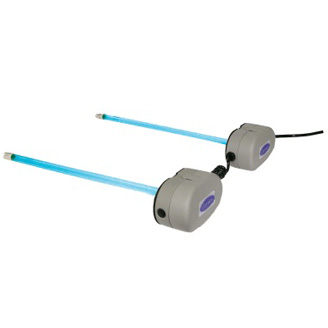 Mold and mildew can be a real cause for concern for homeowners.  Mold and mildew can leave an unpleasant odor wherever they grow. Even more, they can trigger allergies and other respiratory issues when they circulate through your home's air. Fortunately, there is a way you can easily prevent them – Carrier UV Lights.
How do Carrier UV Lights work?
Everyone loves the cooling benefits of air conditioning, but unfortunately, your HVAC system's indoor cooling coil can be the ideal place for mold and mildew to grow. Carrier UV Lights kill bacteria and mold growing on your indoor cooling coil, and prevents them from becoming airborne – and circulating through your indoor air.
How can I get Carrier UV Lights for my home?
That's easy! Schedule a FREE Indoor Air Quality Consultation Today!
Contact Us or call (860) 633-6122 to find out how Degree Heating & Cooling can help you get the Carrier UV Lights you need for your home.
The Degree Difference
At Degree Heating & Cooling, we're dedicated to providing the best possible HVAC solution for your home or business. You can rely on us to provide you with a ductless system that is individualized for your needs. And, since we've installed many systems across the Connecticut region, we've earned a reputation for doing the job right the first time. Let our experts customize a solution that's right for you and your budget.
Contact Degree Heating & Cooling
Need more information or ready for a free estimate? Call Degree at (860) 633-6122 or complete our short form below and a representative will contact you.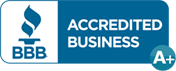 Degree Heating & Cooling review scores as of 6/14/23
"Prices, Professionalism, Expertise and Customer Service are the Best I've Seen Around"

I wouldn't even consider using another company. As a home owner, I've been doing business with them since I moved to CT 8 years ago. Their prices, professionalism, expertise and customer service are the best I've seen around. Mr. John Arcari has helped us with every heating or cooling issue we've had with this house. I strongly recommend them!
- Gabriel P. | Local Resident and Google Reviewer
Why Choose Degree Heating and Cooling?
---
We're Locally Owned


We're not a franchise. We truly care about the community we've served for more than 25 years.
We Won't Pressure You
We promise to never use high pressure sales tactics or sell you something you don't really need.

We Are Green


We dispose of all waste and old equipment in an environmentally responsible manner.
We Carry the Best Brands
We install nationally-recognized equipment with a proven track record of quality and reliability.
Protect Your Family by Improving the Air Quality in Your Home

Submit a request through our online form or give us a call. We'll help find a solution that's right for your home and your budget.