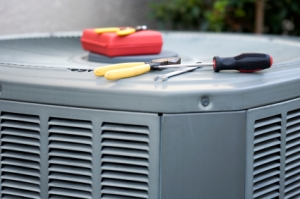 With so many different makes and models of boilers, furnaces and air conditioning systems available on the market today, it's difficult to find an HVAC contractor experienced enough to know how to handle and resolve any problem you may be having with your heating or air conditioning system.
You need an HVAC contractor with experience – that's why you can count on Degree Heating & Cooling. With two decades of experience, our highly trained HVAC specialists are capable of maintaining and repairing any type of heating or air conditioning system for you, and installing a wide variety of HVAC equipment brands and types. We also have skilled commercial HVAC professionals who are able to quickly diagnose and troubleshoot any repair needed on your system.
Let us be your full-service HVAC contractor.
Degree Heating & Cooling wants to help you with your next HVAC project, whether you need maintenance, repair or installation. Even if you just have a question on how you can use less energy in your home and save on utility bills, we have the answers you need. Call us today!
Heating
Air Conditioning
Boilers
Gas Furnaces
Heat Pumps
Degree Heating & Cooling proudly serves Glastonbury, Wethersfield & Cromwell CT and all of the surrounding areas. See below for a list of the many areas in which we regularly provide heating and air conditioning services.

Click here for a list of many of the areas in which we regularly provide HVAC services: