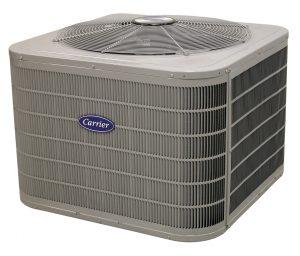 Hebron's place in history makes it a fascinating place to live and visit. There are examples of Colonial, Federalist, Greek Revival, Art Deco, and Colonial Cape houses. Overall, there are over 20 historically significant buildings in the town that tell a story about America and its early days as a colony, as a new nation, the affects of industrialism on the area, and the struggles with slavery.
The Peters House is on the list of house recognized by the Freedom Trail as being historically significant in the early days of the abolition movement in New England. A loyalist slave owner fled to England after theWar for Independence and left his slaves behind to steward the property. in 1795, from England, he sold them to a South Carolina plantation owner.  A group of armed men tried to abduct the couple to bring them to their new southern master, but the kidnapping was foiled by the fast thinking citizens of  Hebron who thought of the couple as neighbors and not slaves. Today, Hebron continues to foster feelings of neighborliness and community.
We have been servicing our neighbors in the Hebron area for years. We've been maintaining their HVAC equipment, including heat pumps. A well maintained heat pump can be an economical, efficient, and effective way to keep houses cool in the summer and warm in the winter.
You can count on our expert HVAC technicians who are committed to helping you choose the best heat pump services for your Hebron, CT home's specific needs. We offer a wide variety of high-quality brands and models to choose from, and we'll help you select the one that best fits your needs and budget.
Contact Degree Heating & Cooling
Need more information or ready for a free estimate? Call Degree at (860) 633-6122 or complete our short form below and a representative will contact you.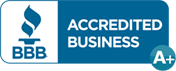 Degree Heating & Cooling review scores as of 6/14/23
"Prices, Professionalism, Expertise and Customer Service are the Best I've Seen Around"

I wouldn't even consider using another company. As a home owner, I've been doing business with them since I moved to CT 8 years ago. Their prices, professionalism, expertise and customer service are the best I've seen around. Mr. John Arcari has helped us with every heating or cooling issue we've had with this house. I strongly recommend them!
- Gabriel P. | Local Resident and Google Reviewer
Proud to Provide Quality Heat Pump Maintenance to the Hebron, CT Area
Along with expertly installing your heat pump, we have the tools, equipment, and experience to ensure it runs smoothly year-round. We train our technicians on a regular basis to stay on top of the latest innovations, so we can serve you better. When you work with us, you can be confident your heat pump is getting the best care. Things we do on a maintenance visit:
Check refrigerant levels and adjust accordingly
Check for leaks in the drain pipes and other places that have condensation
Ensure that the electrical system is connected and providing adequate power
Check and clean the coils, if necessary
Check the motor parts for possible wear and tear
Replace dirty air filters
Inspect the ductwork for problems
Our friendly associates will be happy to assist you with all your heat pump needs when you call (860) 633-6122.
Click here for a list of many of the areas in which we regularly install heat pumps:
Heating Systems Typically Fail On the Coldest Days of the Year

Don't wait. Submit a request through our online form or give us a call. We'll help you find a solution that's right for your home and your budget.