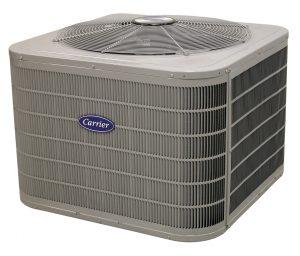 Having your heat pump maintained on an annual basis is going to save you time and money. We come out to Middletown, CT, regularly to tune up the heat pumps belonging to the residents and businesses in the area. Heat pumps have grown in popularity because of their ability to both heat and cool a home, eliminating the need for two different systems for a home. Plus, they can save on energy costs because they use the natural warmth and coolness of the ground to reduce consumption.
We get to see a lot of Middletown when we take the fifteen minute drive down to the area. There are some beautiful neighborhoods and they all seem to have a park nearby. There are beautiful venues for weddings, like The Barns at Wesleyan Hills or The Pavilion on Crystal Lake or the impressive Wadsworth Mansion. The Wadsworth Mansion is not only a great place for a wedding, it's one of the many historical landmarks in Middletown. There the Edward Augustus Russell House, the Seth Whitmore House and The Remington Rand Facility. The whole city is rich with history and culture.
We would love to come out to your place in Middletown to inspect and tune your heat pump on an annual basis. Give us a call to find out more about our maintenance programs. We have been in the area for decades and pride ourselves on our reputation for service. Call now for more information.
Contact Degree Heating & Cooling
Need more information or ready for a free estimate? Call Degree at (860) 633-6122 or complete our short form below and a representative will contact you.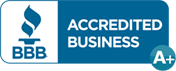 Degree Heating & Cooling review scores as of 6/14/23
"Prices, Professionalism, Expertise and Customer Service are the Best I've Seen Around"

I wouldn't even consider using another company. As a home owner, I've been doing business with them since I moved to CT 8 years ago. Their prices, professionalism, expertise and customer service are the best I've seen around. Mr. John Arcari has helped us with every heating or cooling issue we've had with this house. I strongly recommend them!
- Gabriel P. | Local Resident and Google Reviewer
Proud to Provide Quality Heat Pump Maintenance to the Middletown, CT Area
Along with expertly installing your heat pump, we have the tools, equipment, and experience to ensure it runs smoothly year-round. We train our technicians on a regular basis to stay on top of the latest innovations, so we can serve you better. When you work with us, you can be confident your heat pump is getting the best care. Things we do on a maintenance visit:
Check refrigerant levels and adjust accordingly
Check for leaks in the drain pipes and other places that have condensation
Ensure that the electrical system is connected and providing adequate power
Check and clean the coils, if necessary
Check the motor parts for possible wear and tear
Replace dirty air filters
Inspect the ductwork for problems
Our friendly associates will be happy to assist you with all your heat pump needs when you call (860) 633-6122.
Click here for a list of many of the areas in which we regularly install heat pumps:
Heating Systems Typically Fail On the Coldest Days of the Year

Don't wait. Submit a request through our online form or give us a call. We'll help you find a solution that's right for your home and your budget.