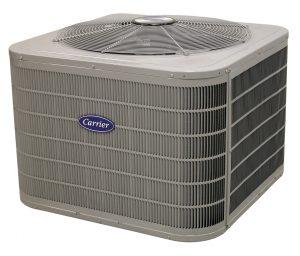 The nickname for the town of Manchester, CT, is "Silk City." This is because it was home for the Cheney Brothers Silk Manufacturing Company for over 100 years. Technical innovations and constant adaptation kept this silk textile company thriving and employing many of the people in the Manchester community. Today, Cheney Mill is a historic district in the heart of Manchester, covering 175  acres of land. The brick mill buildings have been converted into modern business offices, retail shops, and affordable housing.
Silk remains at the center of the town's history and can be seen in the names of the apartments located on Cooper Hill St. and Pine St. on the west side of town. The town seal has the image of a mulberry tree, the tree that silkworms need to produce their cocoons. The seal has a string of silk forming the founding year "1823." They even had a minor league baseball team called "The Silkworms."
Although, much has changed for the town of Manchester over the years, the people there continue to reflect the values of hard work, innovation, and community that was started by the Cheney Brothers in the 19th century.
We have been providing heat pump repair services to your neighbors in Manchester for over thirty years. We have serviced a variety of heat pumps to make sure that Manchester residents have homes that are cool in summer and warm in the winter. If your heat pump isn't working, give us a call to come out to your home in Manchester and we'll get it running again.
Contact Degree Heating & Cooling
Need more information or ready for a free estimate? Call Degree at (860) 633-6122 or complete our short form below and a representative will contact you.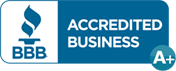 Degree Heating & Cooling review scores as of 6/14/23
"Prices, Professionalism, Expertise and Customer Service are the Best I've Seen Around"

I wouldn't even consider using another company. As a home owner, I've been doing business with them since I moved to CT 8 years ago. Their prices, professionalism, expertise and customer service are the best I've seen around. Mr. John Arcari has helped us with every heating or cooling issue we've had with this house. I strongly recommend them!
- Gabriel P. | Local Resident and Google Reviewer
Proud to Provide Quality Heat Pump Repair to the Manchester, CT, Area
Along with expertly installing your heat pump, we have the tools, equipment, and experience to ensure it runs smoothly year-round. We train our technicians on a regular basis to stay on top of the latest innovations, so we can serve you better. When you work with us, you can be confident your heat pump is getting the best care. Here are some signs your heat pump needs repair:
Not running at all: The issue might be as simple as a clogged air filter or as complex as an electrical problem. Let's get a proper diagnosis before the problem persists.
Running Non-stop: Our NATE- certified team will examine the compressor and thermostat for any underlying issues.
Not heating: Experts at Degree will check for leaks and blocked heat exchangers.
Not cooling: There may be a damaged or faulty reversing valve. If there is a problem, our technicians will find it and fix it.
Leaking liquid: We will check the drain lines for obstructions and repair them if necessary.
Odd smells: An animal may have gotten into the system or an electrical problem may have occurred. We have technicians who are skilled in diagnosing and repairing such problems.
Our friendly associates will be happy to assist you with all your heat pump needs when you call (860) 633-6122.
Click here for a list of many of the areas in which we regularly install heat pumps:
Heating Systems Typically Fail On the Coldest Days of the Year

Don't wait. Submit a request through our online form or give us a call. We'll help you find a solution that's right for your home and your budget.