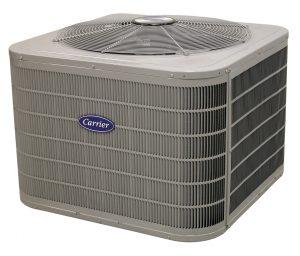 Heat pumps have become a popular choice for homeowners in the Newington, CT area because of their efficiency in operation and ease of installation for a home that already had ductwork. After a few years of use, a heat pump can start showing signs of age, resulting in a decrease in efficiency. Newington is in the middle of Connecticut and is subject to a wide variety of weather impacts. It's not unusual for Newington to have 30-40 degree fluctuations within 24 hours. So, it's important to get your heat pump repaired, regardless of the time of year.
Degree Heating & Cooling has been providing expert heat pump repair to Newington homeowners for over 30 years. If your heat pump unit or system is struggling to heat or cool, there may be a variety of factors affecting its efficiency or even its operation, contact Degree today and we'll give you an estimate on how to get it working smoothly and efficiently again.
For the 150 years that Newington as existed, we have been providing HVAC repair service for over 30 years of that time. We are dedicated to providing you with excellent customer service, with prompt responses and doing quality heat pump repair work.
We want to help, so call us if your heat pump is doing any of the following:
Not running at all: The issue might be as simple as a clogged air filter or as complex as an electrical problem. Let's get a proper diagnosis before the problem persists.
Running Non-stop: Our NATE- certified team will examine the compressor and thermostat for any underlying issues.
Not heating: Experts at Degree will check for leaks and blocked heat exchangers.
Not cooling: There may be a damaged or faulty reversing valve. If there is a problem, our technicians will find it and fix it.
Leaking liquid: We will check the drain lines for obstructions and repair them if necessary.
Odd smells: An animal may have gotten into the system or an electrical problem may have occurred. We have technicians who are skilled in diagnosing and repairing such problems.
At Degree, our technicians have access to the most advanced diagnostic equipment, instruments, and tools that will make sure your heat pump system provides adequate heating and cooling.
With Degree Heating & Cooling, you will always be confident that you made the right choice for your heat pump repair needs, such as:
Providing expert heat pump repairs for all makes and models
Emergency heat pump repair services 24 hours/seven days a week
Preventive heat pump maintenance programs to help reduce service emergencies
Contact Degree Heating & Cooling
Need more information or ready for a free estimate? Call Degree at (860) 633-6122 or complete our short form below and a representative will contact you.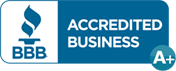 Degree Heating & Cooling review scores as of 6/14/23
"Prices, Professionalism, Expertise and Customer Service are the Best I've Seen Around"

I wouldn't even consider using another company. As a home owner, I've been doing business with them since I moved to CT 8 years ago. Their prices, professionalism, expertise and customer service are the best I've seen around. Mr. John Arcari has helped us with every heating or cooling issue we've had with this house. I strongly recommend them!
- Gabriel P. | Local Resident and Google Reviewer
Let Degree Heating & Cooling help with your home's heat pump repair needs in Newington, CT
Our goal at Degree Heating & Cooling is to provide you with all the heat pump repair services you need, so your heat pump will run efficiently and reliably for a long time to come. We can also assist with other services besides repairs. Our comprehensive heat pump services include:
Degree Heating & Cooling can assist you with all your heat pump repair needs in Newington, CT. As a customer-focused company, we are dedicated to improving your comfort and providing complete satisfaction. Count on us to provide professional heat pump repair when you need it.
Call Degree Heating & Cooling at (860) 633-6122,and one of our friendly associates will be happy to assist you with your heat pump needs.
Click here for a list of many of the areas in which we regularly repair heat pumps:
Heating Systems Typically Fail On the Coldest Days of the Year

Don't wait. Submit a request through our online form or give us a call. We'll help you find a solution that's right for your home and your budget.