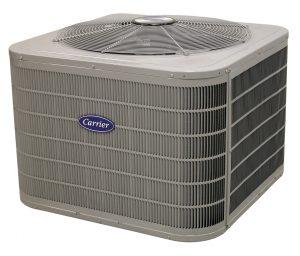 For over 40 years, the Town of South Windsor hosts the Strawberry Fest and Craft Fair at Nevers Park in celebration the nice weather that comes with June in Connecticut. There are crafts for sale and strawberry dishes to enjoy. one of the main events is the Little Miss Strawberry Pageant. The Strawberry Fest is just one example of why South Windsor is a wonderful place to live and raise a family. The variety of activities, the parks, and the access to shopping make living in South Windsor a charming way to live. We love serving the residents of South Windsor with a variety of HVAC services, including their heat pump maintenance needs.
This service offers regular upkeep and inspection of the heating and cooling system in your home. It involves cleaning, lubricating, and checking various components to ensure that the system is running efficiently. Regular maintenance is crucial to prevent breakdowns, extend the lifespan of the heat pump, and maintain its energy efficiency. Without proper maintenance, a heat pump can become less efficient over time, resulting in higher energy bills and costly repairs.
If you have a home or business in the South Windsor area, call Degree Heating and Cooling today. We've been in the area for over 30 years and are happy to help maintain your heat pumps. A maintenance program will reduce energy consumption, increase the lifespan of your unit, provide better air quality, and save you money.
We will:
Adjust refrigerant levels as necessary
Make sure there are no leaks in the drain pipes and any condensation-filled areas
Make sure the electrical system is connected and providing adequate power
Ensure that the coils are clean and properly maintained
Make sure the motor parts are in good condition
Clean and replace dirty air filters
Make sure the ductwork is in good working order
Degree is committed to providing you with a long-lasting, well-maintained heat pump system. Keep your heat pump running smoothly by maintaining it. We're here to help.
Our heat pump maintenance services include the following benefits:
Longer life expectancy of equipment
Cost-savings on utilities
Improved indoor comfort
Contact Degree Heating & Cooling
Need more information or ready for a free estimate? Call Degree at (860) 633-6122 or complete our short form below and a representative will contact you.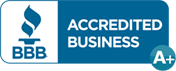 Degree Heating & Cooling review scores as of 6/14/23
"Prices, Professionalism, Expertise and Customer Service are the Best I've Seen Around"

I wouldn't even consider using another company. As a home owner, I've been doing business with them since I moved to CT 8 years ago. Their prices, professionalism, expertise and customer service are the best I've seen around. Mr. John Arcari has helped us with every heating or cooling issue we've had with this house. I strongly recommend them!
- Gabriel P. | Local Resident and Google Reviewer
Make sure your South Windsor, CT home's heat pump is running efficiently by calling Degree Heating & Cooling
It is recommended to have heat pump maintenance performed twice a year, ideally in the spring and fall. However, factors such as heavy usage or exposure to extreme weather conditions may require more frequent maintenance. Neglecting maintenance can lead to decreased efficiency, higher energy bills, and even system failure. Trust Degree's technicians to expertly maintain your home's heat pump, regardless of its make or model.
Degree Heating & Cooling offers a full range of services. Including the following heat pump services in South Windsor, CT:

Degree provides reliable heat pump maintenance in South Windsor and nearby areas
Please feel free to contact us with any questions or concerns you may have about heat pumps (860) 633-6122.
Click here for a list of many of the areas in which we regularly maintain heat pumps:
Heating Systems Typically Fail On the Coldest Days of the Year

Don't wait. Submit a request through our online form or give us a call. We'll help you find a solution that's right for your home and your budget.