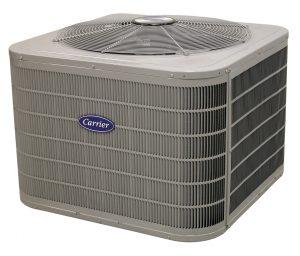 The Town of South Windsor has nearly tripled in its population since it made the transition from a farming community to a residential, commerce, and industrial area. The South Windsor Farmer's Market, that takes place at the beginning of June, is a reminder of the importance of agriculture to the area in its early years.  The Farmer's Market is just one way that the South Windsor Parks and Recreation Department provides the community with activities to enjoy during the hot summer months. They also organize the Summer Concert Series and a variety of summer camps for the local residents. After a long day in the heat, it's a pleasure to return to a home that is kept cool by a heat pump system. They also know that the same heat pump system is going to keep their home warm during the cold Connecticut winters.
Many South Windsor residents have been enjoying the economical benefits of having a heat pump system. At Degree we install, repair, and maintain heat pump systems for our South Windsor neighbors.  If you are in the South Windsor area, call Degree Heating and Cooling today to help you with your heat pump system.
We offer you a wide range of heat pump services we can customize to meet your home's specific needs, thanks to our expert HVAC technicians.
Contact Degree Heating & Cooling
Need more information or ready for a free estimate? Call Degree at (860) 633-6122 or complete our short form below and a representative will contact you.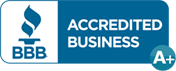 Degree Heating & Cooling review scores as of 6/14/23
"Prices, Professionalism, Expertise and Customer Service are the Best I've Seen Around"

I wouldn't even consider using another company. As a home owner, I've been doing business with them since I moved to CT 8 years ago. Their prices, professionalism, expertise and customer service are the best I've seen around. Mr. John Arcari has helped us with every heating or cooling issue we've had with this house. I strongly recommend them!
- Gabriel P. | Local Resident and Google Reviewer
Heat pump services are available from Degree Heating & Cooling in South Windsor, CT
Providing residents of South Windsor with full-service heat pump solutions is the responsibility of Degree Heating & Cooling. Our products and services include:
Providing professional, reliable heat pump repair is our specialty at Degree. You can count on us to diagnose your heat pump problems, replace faulty parts and refrigerant leaks, and ensure your heat pump remains in working order.
We will provide consultation with one of our professional HVAC contractors to determine the best heat pump system for your needs, install the system, and test and calibrate the heat pump to your home's unique needs.
Our reliable, professional service ensures the longevity of your heat pump equipment. Our team is dedicated to ensuring your heat pump is maintained to the highest standards.
Quality Heat Pump Services in South Windsor, CT
Heat pump services play a crucial role in ensuring the longevity and efficiency of these systems. By maintaining and repairing them, individuals can not only increase their lifespan but also improve indoor air quality. It is important for residents of South Windsor, CT to seek out professional heat pump services to reap these benefits and ensure the optimal functioning of their systems. Don't wait until it's too late- schedule your heat pump service today.
We invite you to contact our friendly heat pump experts at (860) 633-6122with any questions you may have.
Click here for a list of many of the areas in which we regularly install heat pumps:
Heating Systems Typically Fail On the Coldest Days of the Year

Don't wait. Submit a request through our online form or give us a call. We'll help you find a solution that's right for your home and your budget.