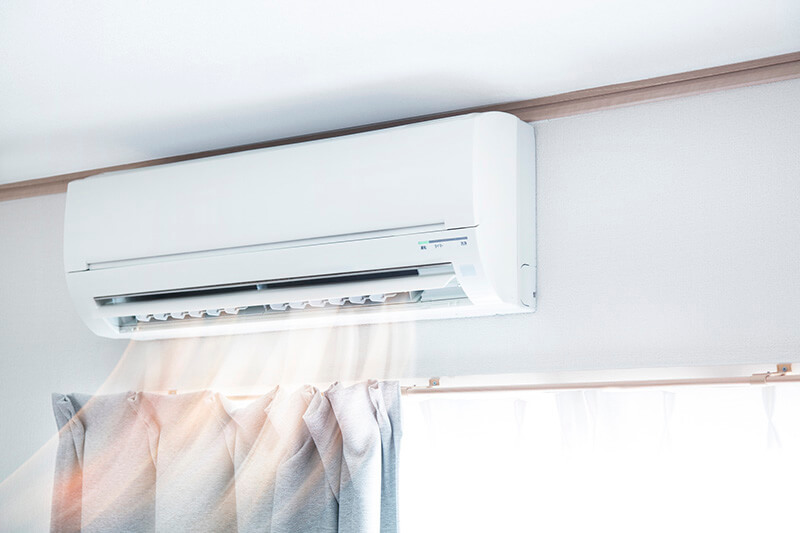 Nobody likes seeing the warmer weather come to a close. Even with the beauty of fall all around us, it serves as a reminder that soon, the air will be chilly, the snow will be flying, and family fun in the sunroom will be over until summer comes back again. But did you know that you don't have to give your sunroom up when Old Man Winter comes to call? At Degree Heating & Cooling, we can make your sunroom a part of your home all year long.
Many times, sunrooms are built on to homes as additions, or have been open porches that homeowners have decided to enclose. As a result, these areas of the home are usually not added to the ductwork system, and that means they don't benefit from the home's heating system. Adding ductwork to these areas is often impractical or cost-prohibitive, and sometimes not even possible. Because of this, many homeowners choose to close their sunrooms off during the chillier winter months, leaving the space unused for months.
You should know, however, that heating your sunroom is an option.
Go Ductless for Efficient Home Comfort.

Submit a request,
Or give us a call.
860-633-6122
Even without ductwork, you can keep your sunroom toasty – and usable – during the winter, without having to rely on noisy, clunky and sometimes dangerous space heaters. The answer is as simple as installing a ductless system. When you choose to add ductless to your sunroom, you're essentially turning it into an all-season room. That's because you'll get the heat you need during the winter months from your ductless system, but an added bonus is that you'll also get cooling during the summer months.
Ductless systems are simple for your Degree technician to install, because they don't require ductwork like traditional systems. There are two parts to a ductless system – an indoor and outdoor unit – and they're connected with pipes, wires and drainage that require only a small hole. There is no major construction needed, and generally installation takes place between one and two days. So when you choose ductless for your sunroom, you'll have the space up and running in no time – giving your family more room to enjoy.
Degree will help you with your ductless heating needs this season.
Fall is a great time to install the ductless system that will convert your sunroom into an all-season room, and Degree Heating & Cooling can help. We provide our customers with Mitsubishi Electric ductless heating systems. They offer you the heating comfort you'd expect from a traditional system, right in your sunroom. Your ductless heating system will provide you with the climate control you want, as well as energy efficiency, good looks, quiet function and improved, year-round comfort.
Heating the sunroom in your Connecticut home is easy, when you choose ductless from Degree Heating and Cooling. You can trust us to meet your needs. Just give us a call at (860) 633-6122, and one of our friendly associates will be happy to assist you with your ductless heating system.