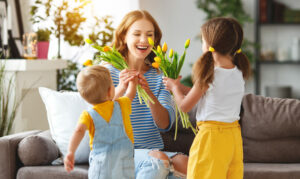 Spring has arrived, and that means soon enough, our area will be filled with the beautiful sights of the season. Budding trees and blooming flowers are welcome signs of the season, but for seasonal allergy sufferers, they can also bring sniffles, sneezes, and other unpleasant symptoms. Not to mention, the warmer temperatures and April showers can also cause an increase in mold growth, which can also spell problems for those with allergies.
How can you keep seasonal allergies from ruining the spring season? While there isn't much we can do to help with outdoor concerns, at Degree we can help you with your indoor air quality (IAQ) needs. We offer a range of IAQ products that can help keep common allergens like pollen and mold at bay in your home, providing you with fresh, clean air – and that's nothing to sneeze at! Keep reading to learn more about these products and how they can help.
Learn more about indoor air quality products from Degree.
At Degree, your comfort is always our top priority and goes beyond keeping you cool in the summer and warm in the winter. That's why we also provide our customers with a complete lineup of home comfort products and services.
I'd like to learn more about indoor air quality products for my home.
If you'd like to make the indoor air you and your family breathe fresher and cleaner, you're not alone. More and more people are looking for ways to ensure that their indoor air quality is the best it can be. When you need indoor air quality products for your home, you can count on the experts at Degree Heating & Cooling to help. We have been helping people stay comfortable in their homes for more than 20 years, and we can help you get the improved indoor air quality you and your family deserve. Just give us a call at (860) 633-6122 and we'll be happy to help.