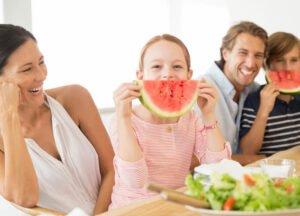 If you've either never had air conditioning installed in your home, or you've been considering replacing an older AC system or upgrading from window air conditioning units, you might be wondering what's available for homeowners. You should know that today, there are many different types of air conditioning systems on the market. That makes it much easier for virtually any homeowner to enjoy the cool comfort of air conditioning in their home.
But how can you know what type of system is right for you and your family? We've taken the guesswork out of that for you! Below, we'll talk about the different configurations Degree, Inc. is able to provide. We'll explain how each system works and tell you how we can help you get the cooling you need for your home. Keep reading to learn more!
What types of air conditioning systems does Degree, Inc. install?
Degree provides a complete range of air conditioning services, including the installation of high-quality cooling equipment from trusted manufacturers. Learn more below about the types of systems we offer:
Central Air Conditioning
Most homeowners with ducted systems in their homes (i.e., homes with furnaces) opt for traditional central air conditioning systems. Central air conditioning is easy for homeowners to control and usually can be controlled using the same thermostat as your heating system. Additionally, today's central air conditioning systems are built for high efficiency, so they can save you money on cooling versus an older system or window unit.
Ductless Air Conditioning
Gone are the days when homeowners with radiant or baseboard heat only had window air conditioning systems as an option. Ductless cooling systems can be installed in homes that do not have ductwork, which makes them a flexible option for homeowners. And, ductless air conditioning systems are a great choice for homeowners who want to cool a specific room or area of their home, such as an addition or converted space. Not to mention, ductless systems are highly efficient, and many times can also be used to provide heat in the winter. That can be especially beneficial for homeowners looking to replace old, inefficient electric baseboard heating systems.
Heat Pump System
Heat pump systems are highly efficient. Ductless systems usually use heat pump technology, but there are also ducted heat pump systems available that use a home's existing ductwork to distribute cooled air throughout the home. And like their ductless counterparts, these systems are generally capable of providing cooling in the summer and heating in the winter, making them an all-in-one, year-round option for home comfort. And, heat pump systems do not require fossil fuel to operate, lending to their efficiency while helping you reduce your carbon footprint.
How can I get the air conditioning system I need for my home?
It's as easy as giving us a call! At Degree, we're dedicated to providing the best possible cooling solution for your home. You can rely on us to provide you with an air conditioning system solution that is individualized for your needs. Because we've installed many systems locally, we've earned a reputation for doing the job right the first time, while respecting your home and leaving it spotless after we are done. Let our experts help you customize an air conditioning solution that's right for you. Call Degree at (860) 633-6122, and one of our friendly associates will be happy to assist you with your cooling needs.