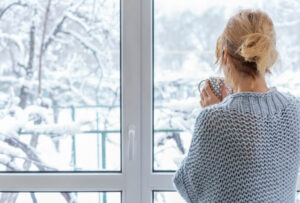 Once the chillier weather settles in, many people start to think about the best way they can keep their homes cozy and comfortable. Having a good heating system in your home is, of course, the first step in making sure your home is nice and warm for the winter. If you have an older, outdated heating system in your home, you might be thinking about replacing it, especially if you've had to make a lot of expensive repairs to keep it going.
If it's time for a replacement, you may be wondering what the best type of system might be for your home – and your budget. In this article, we'll discuss a variety of different types of heating systems, the best application for each, and how you can get the ball rolling on getting better home comfort. Keep reading to learn more!
What are the different types of heating systems?
Most people know what kind of heating system is in their home, but they may not know how it works or if there is an alternative available. Below, we'll provide more details about each type of system:
Furnaces: Many people use furnaces to heat their homes. Furnace systems typically provide centralized, or forced-air, heating throughout the home via a system of air ducts. Furnaces generally use gas or fuel oil to heat the home, although some homes have heat pumps. Older furnaces tend to lack the efficiency levels of modern equipment. Today, it's possible to achieve up to 98 percent efficiency with some gas furnace models, which can help you enjoy much better home comfort, as well as save when it comes to your utility bills.
Boilers: Boilers use oil or gas to generate heat for a home. Unlike furnaces, they heat water, which then moves through a system of pipes to provide radiant heat. Boilers have also come a long way in terms of efficiency, with some gas boilers achieving an efficiency rating of 98 percent.
Heat Pumps: While heat pumps aren't really a new technology, it hasn't been until recent years that they've been a viable option in the Northeast. That's because cold climate heat pumps have been developed that work well even in the chillier weather we often experience here. Heat pumps work by removing the heat from the air or ground, and (as the name implies) pumping that warm air into the home. Many people are choosing heat pumps now because they can work with an existing centralized duct system, they're more environmentally friendly, and they provide excellent efficiency. As an added bonus, heat pumps can provide cooling to the home during the summer months by removing heat from the indoor air and pumping it outside.
Ductless Heating: Most ductless heating systems use heat pump technology, so they're a very energy efficient choice for home heating. They differ from traditional heat pump systems in that they don't require ductwork in order to operate. This makes them an ideal choice when a homeowner needs to heat an area of the home that doesn't have access to ductwork, such as a converted attic or garage, or a new addition. Ductless heating systems are also a good choice for homeowners who would like to replace older, inefficient electric baseboard heat. Like heat pump systems, many ductless configurations are also able to provide cooling in the summer, making them a year-round home comfort solution.
I'm ready to learn more about installing a new heating system in my home.
That's great news! Degree Heating & Cooling, Inc. is ready to help you. We've been in the business of providing our customers with the best names in heating equipment, as well as the highest level of service, for the past 30 years. We offer a wide variety of heating services and products that will keep you and your family warm all winter long. Let our experts help you customize a heating experience that's right for you. Just give us a call at (860) 633-6122, and one of our friendly associates will be happy to help you with your heating needs.