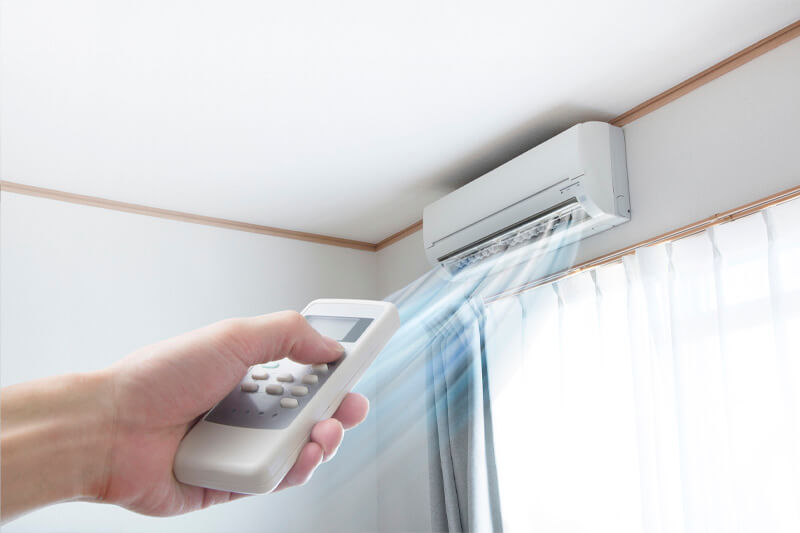 It's been a warm summer, and that means you probably have run your home's air conditioner quite a bit. If it isn't cooling your home as well as you'd like, the best first step is also the easiest – check your filter. Many people wonder, "Can a dirty air filter cause my AC not to cool?" The simple answer is yes – a dirty filter can create several problems that can hinder your unit's effectiveness. Not to mention, a dirty filter can also lead to premature failure of your system. Experts like those at Degree Heating & Cooling recommend changing your filter monthly for best results.

Don't let a dirty air filter make you "Lose Your Cool"
Submit a request,
Or give us a call.
860-633-6122
Dirty filters can cause a whole host of problems for homeowners. First of all, they can cause allergens to build up in your home. When the filter is dirty, allergens can't get trapped in the filter like they're supposed to. So, they start building up in your ductwork. The result? The air released into your home every time your air conditioner runs is full of allergens, like pollen, spores, dander – and even bacteria. This leads to poor indoor air quality and can cause you and your family some unpleasant physical symptoms, like stuffiness, sneezing, and itchy eyes.
As a result of the buildup, a dirty filter will also cause poor cold airflow in your air conditioning system. That cold air will be trapped inside your air conditioner, causing ice to form on its coils. Once that happens, your air conditioner will freeze up and become inoperable. Before your system freezes up completely, however, there will be a few telltale signs you should look out for. Uneven cooling throughout your home is one of them. If you notice some rooms are more difficult to cool than others, while others constantly feel cold, you'll want to check your AC filter first.
One of the most obvious signs of a blocked, dirty filter is air conditioning system inefficiency. Clogged filters force your system to use more energy to cool your home. And that translates into a higher utility bill. Not to mention, when a dirty filter constantly forces your AC system to work overtime, it causes some significant wear and tear on your unit. And ultimately, that can lead to system failure long before breakdowns or the need for repairs should happen.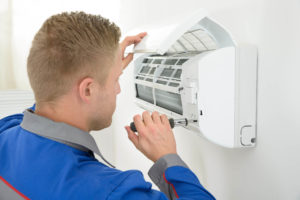 Of course, some people don't change their filters because they're not sure where the filter is located, or they're unsure of how to actually change it. That should never be a worry, and it doesn't have to be – when you turn to the cooling professionals at Degree to help. Our expert technicians will be able to show you how to locate your filter and change it out. Or, we're happy to come change your AC filter for you, whenever needed.
Degree Heating & Cooling will provide customer satisfaction while improving your comfort. If you need AC maintenance, including air filter cleaning or replacement, count on us to meet your needs.
Simply give us a call at (860) 633-6122, and we'll be more than happy to assist you.
Contact Degree Heating & Cooling
Need more information or ready for a free estimate? Call Degree at (860) 633-6122 or complete our short form below and a representative will contact you.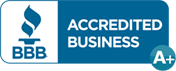 Degree Heating & Cooling review scores as of 6/14/23
"Prices, Professionalism, Expertise and Customer Service are the Best I've Seen Around"

I wouldn't even consider using another company. As a home owner, I've been doing business with them since I moved to CT 8 years ago. Their prices, professionalism, expertise and customer service are the best I've seen around. Mr. John Arcari has helped us with every heating or cooling issue we've had with this house. I strongly recommend them!
- Gabriel P. | Local Resident and Google Reviewer
Why Choose Degree Heating and Cooling?
---
Locally Owned For 30 Years
We're not a franchise. We truly care about the community we've served since 1993.
A Company You Can Trust
It's our promise to never use high pressure sales tactics or sell you something you don't really need.
Save Energy and Money
We carry the latest high efficiency equipment to help you reduce your energy use, and cost.
Highly Qualified Professionals
We promise the fast, professional service you deserve and to leave your home spotless.
As a full-service air conditioning contractor, Degree Heating & Cooling is pleased to offer these additional cooling services in Glastonbury, CT:
Degree Heating & Cooling wants to provide exceptional service and improve your comfort. When you need service in your Glastonbury, CT home, you can trust us to meet your needs. Call us at (860) 633-6122, and one of our friendly associates will be happy to assist you.
Click here for a list of many of the areas in which we regularly service AC systems: